Rankvira is committed to help transform companies into the digital world with a focus on building a solid SEO & SMO foundation while integrating various digital methods to expand and enhance your digital footprint.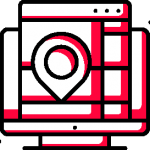 SEARCH ENGINE OPTIMIZATION

Our SEO expertise is built upon our Frontline knowledge and skills in the segments of web designing and development. RankVira does not offer crude SEO which has been patched up from above we managed it in a generic manner. We deliver results upfront and evidences so that our customers websites will be rated at the top of the generic results on the SERP.
SOCIAL MEDIA OPTIMIZATION

We have gained refined specialization in leveraging the social media channels for generating the desired value and orientations as for your business brand, products and services.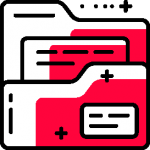 GOOGLE WEB TOOL MANAGEMENT

We can set-up and manage Google Marketing Platform for you to deliver more relevant and effective marketing, while ensuring that you respect your customers' privacy and give them control over their data.