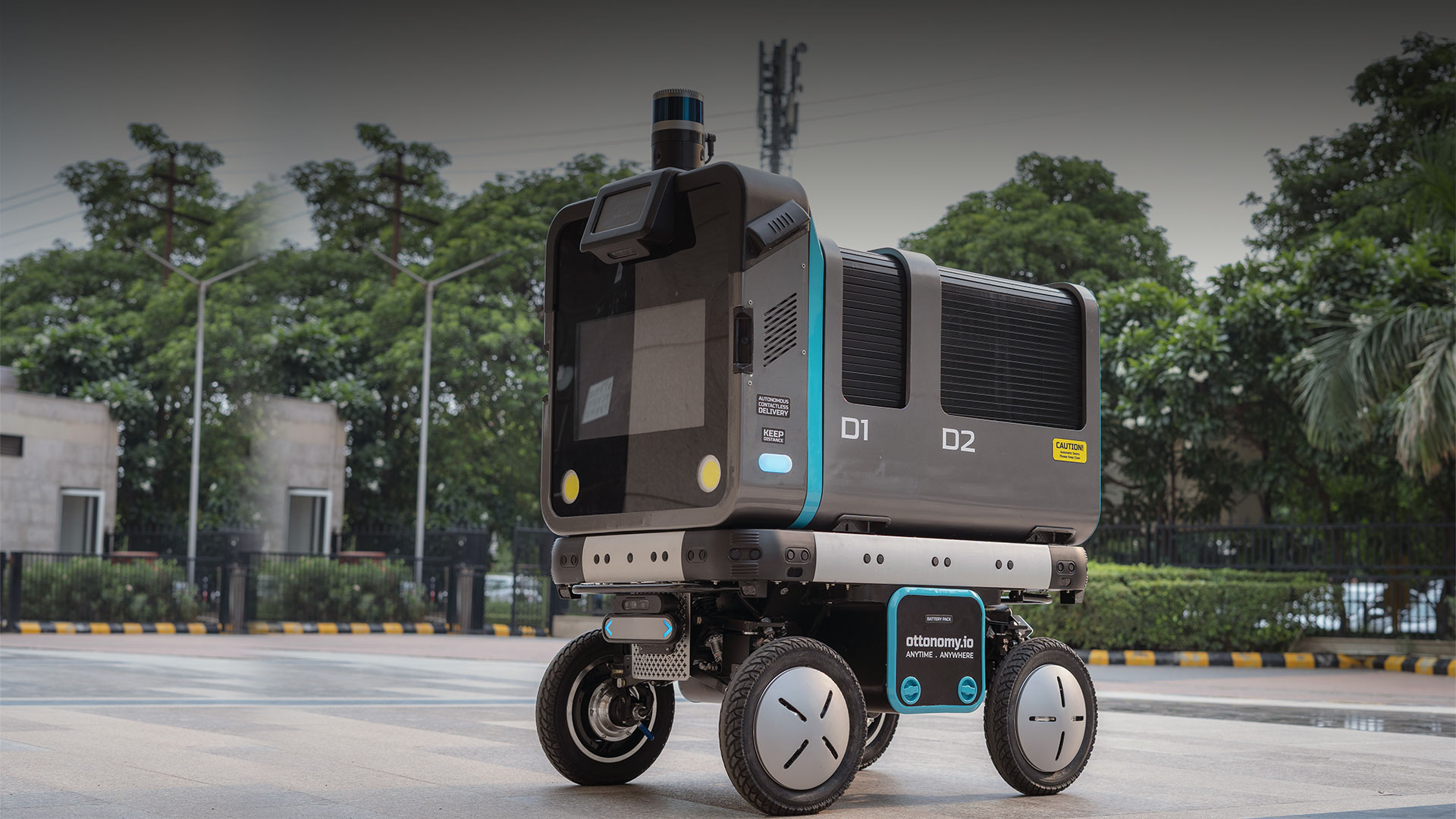 Ottonomy.io is leading the way in innovative and eco-friendly delivery solutions. Through worldwide pilot programs in 2022, the company successfully showcased the feasibility of autonomous deliveries across different terrains and weather conditions.
Ottobot Yeti making an unattended delivery. | Credit: Ottonomy.io
These tests have provided valuable insights into the most practical use cases and scalability, making Ottonomy well-positioned to meet the growing demand for autonomous delivery services. With strategic partnerships in place, the company is poised to provide robots-as-a-service to restaurants, retailers, and beyond, filling the gap left by companies like Amazon and FedEx. CEO Ritukar Vijay said, "Ottonomy.io is uniquely positioned to provide effective solutions for automating deliveries on a large scale."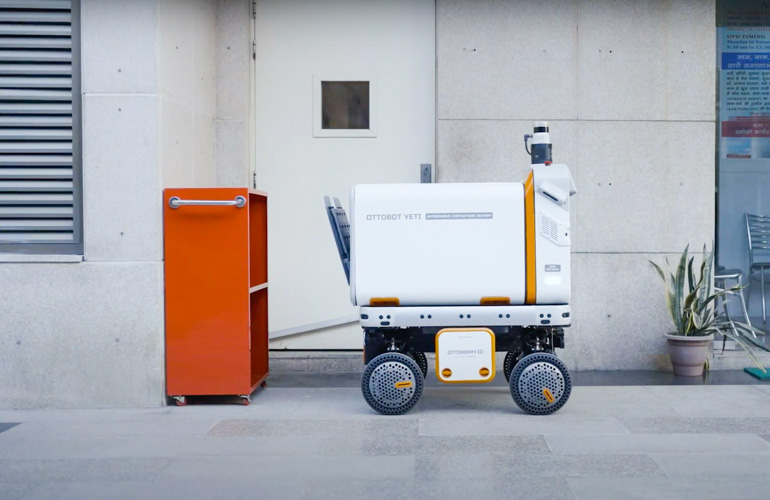 Ottobot Yeti making an unattended delivery. | Credit: Ottonomy.io
Ottonomy has successfully introduced its robot-as-a-service model for autonomous deliveries, proving that this solution is effective, scalable, and long-lasting. As one of the few companies offering autonomous delivery robots capable of indoor and outdoor operations, Ottonomy is exploring a wide range of application opportunities, including curbside delivery and bringing grocery orders directly to customers' vehicles. The company has deployed its robots in several locations, including airports and postal services. It is working with partners in Europe, Asia, and North America to launch additional sites in 2023.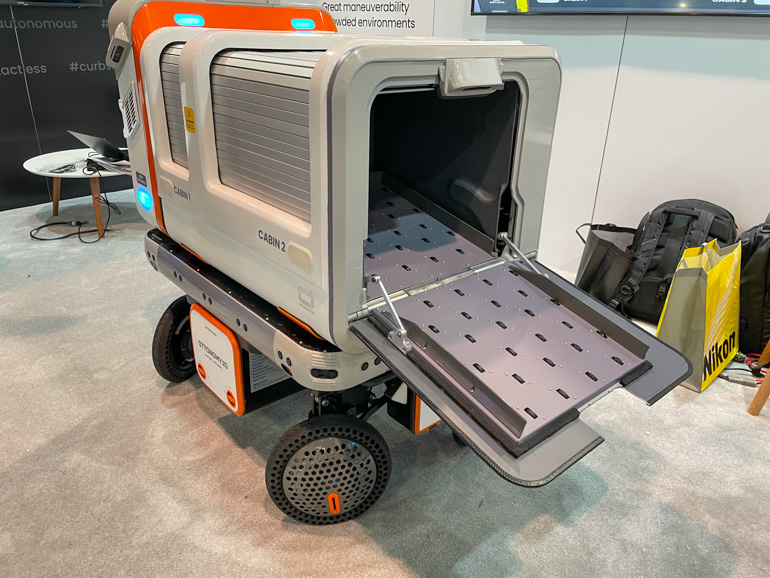 The Yeti can be configured with an option bay 2 opening door, to autonomously drop packages. | Credit: The Robot Report
Ottonomy has revolutionized the delivery industry by introducing Ottobot 2.0 in Q3 2022. This fully customizable robot boasts interchangeable cabins and specialized features tailored to meet the needs of retailers, restaurants, and curbside deliveries. In addition, its accessibility and directional mobility are achieved through Ottonomy's innovative contextual mobility navigation, enabling it to navigate through challenging and unpredictable environments with ease.
The Ottobot 2.0 was recently showcased at the Ottonomy booth at CES 2023 and was included in a "Best robot solutions of CES 2023" article, attracting significant attention.
Reference :

https://ottonomy.io/
https://www.therobotreport.com